KLUS is a proud sponsor of the IALD, and a member of the LIRC and ALA lighting industry associations.
As members of these lighting industry organizations, we share and support their mission, vision, and goals.
About the IALD – (International Association Of Lighting Designers).
Founded in 1969 and based in Chicago, IL, USA, the International Association of Lighting Designers (IALD) is an internationally recognized organization dedicated solely to the concerns of independent, professional lighting designers. The IALD strives to set the global standard for lighting design excellence by promoting the advancement and recognition of professional lighting designers.
About the LIRC – (Lighting Industry Resource Council)
Formed in 1996, the Lighting Industry Resource Council (LIRC) exists to provide a framework within IALD for enhanced communication between professional lighting designers and manufacturers and to create an environment conducive to the collaborative improvement of products, services, business practices and lighting design education.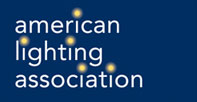 About the ALA – (American Lighting Association)
The American Lighting Association is a trade association representing the residential lighting industry, serving members and their customers, and working to protect and advance the industry, while promoting the sale and proper application of quality lighting products.