One of the most important, and often overlooked aspects of home interior design is how to add that perfect amount of lighting or illumination for a particular living space. More often than not, when it comes to adding lighting to a home, it's done by simply adding one big light fixture in the middle of the room. We'd like to suggest that there is a better way. Of course, some spaces such as bathrooms and kitchens need high levels of ambient light for safety and functionality. However, other areas of the home can offer more enjoyment if the lighting is designed in a way that is welcoming, warm, and relaxing, perfect for unwinding at the end of a busy day.
To create that warm and welcoming lighting effect, KLUS offers many different LED lighting strips, profiles, and LED fixtures. These LED lighting systems provide indirect lighting that will add beauty, focus, texture, layering, and accents to any living area.
Good lighting design is more than just looks however, lighting has to be functional, which is why designers love our LED lighting systems. With LED lights, the possibilities are limitless, they will fit almost anywhere. Plus, KLUS's innovative LED extrusions are simple to install, and come with easy to understand installation instructions.
Some LED Products To Consider:
PDS-O LED extrusion



The PDS-O LED lighting extrusion is commonly used for interior lighting purposes, especially under or around cabinets, glass-cases, or as a decorative light for a niche in drywall ceilings. It's ideally suited for the production of lighting fixtures, both wall-ceiling and detached. The IP 67 version can be also used as an outdoor lighting for elevations or architectural elements.
MICRO-ALU LED extrusion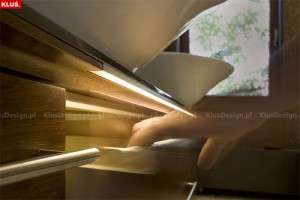 The MICRO-ALU LED lighting extrusion with LED light source is also used primarily for interior lighting, especially to light under cabinets, and integrated into stairs. It can also be also used for outdoor lighting.
PATYK Floor lamp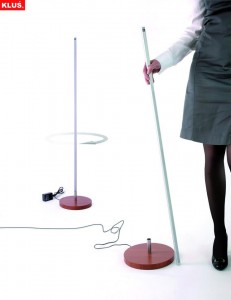 This LED floor lamp has a unique look and innovative construction that fits perfectly into contemporary interiors. Energy efficient LEDs make the product inexpensive in use and at the same time effectively lighting any living space.
For more information about how to purchase KLUS LED Lighting Products, please visit us online:
http://www.klusdesign.com/representatives
For information on how to become a distributor, please call: 772 321 2260