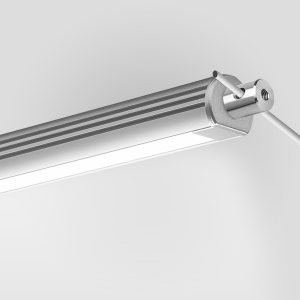 The KLUS PDS-O LED extrusion is compatible with many different mounting accessories, can be sealed to IP67, and the power cable can be placed in the ground.
Home Facade LED Lighting: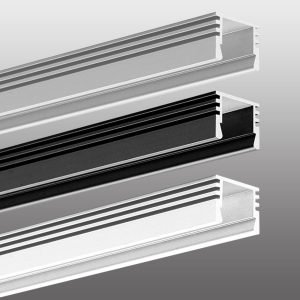 The KLUS PDS4-ALU was designed to reach an IP67 waterproof rating, has small dimensions, is lightweight, and easy to assemble. This extrusion offers very good heat dissipation and creates beautiful lines of light that are perfect for accenting special architectural details.
With KLUS Outdoor LED lighting solutions, you can enjoy the beautiful features of your home and garden long after the sun goes down. Outdoor LED lighting can improve the value and curb appeal of your home by illuminating trees, entrances, pools, outdoor kitchens, and any other unique or special feature of your home.
If you would like more information about which KLUS LED lighting products are the best fit for your outdoor lighting needs, please contact us by calling 772-569-6655, or click here to find a representative in your area.