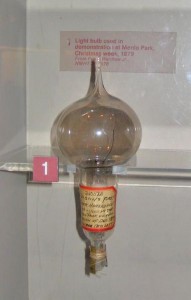 Edisons first successful test of an electric light bulb was on October 22, 1879 and it lasted 13.5 hours. Many improvements were made after that first test, and ever since, incandescent lighting fixtures have been used to light the entire world.
The first practical visible-spectrum (red) LED was developed in 1962 by Nick Holonyak, Jr., while working at General Electric Company.   LED technology is relatively new, and just like the first bulb, the technology continues to improve, and is quickly replacing all other types of lighting sources worldwide.
In recent years, the government has recognized that the energy inefficient incandescent lamp used in many homes adds up to a lot of wasted energy.  Consumers have probably noted that they are now offered a reduced wattage incandescent bulb.  Eventually, the law will require that incandescent lamps produce more light per watt.  Even so, these lamps will never be as efficient as the current LED fixtures.    Currently, a LED lamp providing the same amount of light as a 60 watt incandescent lamp requires only 1/10 the energy.  In terms of American dollars, the energy cost breaks down as follows.  One 60-watt incandescent light bulb costs more than $300 per year to operate and provides 8,000 lumens of light.  The LED light uses less than 8 watts of power and costs only $30 per year in power consumption to produce the same amount of light.  In addition, an incandescent lamp provides an average of 750 hours of burn time, while an LED bulb has a lifespan of over 50,000 hours.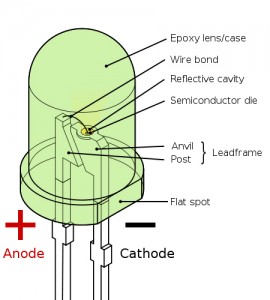 The difference in energy consumption and cost may have consumers asking why incandescent lamps are still being bought.  The primary reason is the initial cost.  Incandescent lamps are often sold in 4-packs that cost under $2.00.  LED lamps continue to cost more initially, although their price has dropped substantially within the past decade.  However, consumers should be reminded that the actual cost of a lamp is not in the purchase price, but in the energy consumed.  As mentioned previously, the 50-cent, 60-watt light bulb will use over $300 in energy during the next year (and need to be replaced several times), while an LED bulb that produces the same amount of light will only cost $30 to operate (and last many years, even in continuous operation).
Adding LED fixtures to the home is a great way to lower the power consumption in the house.  While the initial cost of the change can seem expensive, consumers can lower their annual power consumption by hundreds of dollars.  LED lamps offer several advantages over both incandescent and compact florescent lamps.