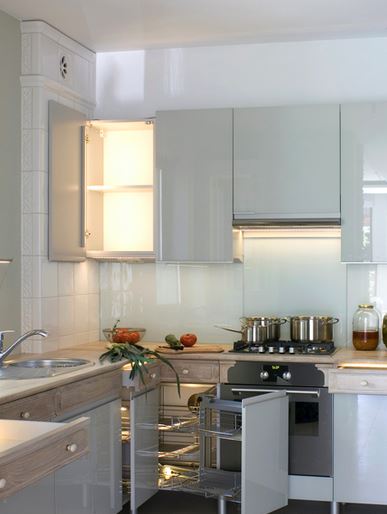 When it comes to home interiors, the Kitchen is one area that often takes center stage.  So much of today's lifestyle takes place in the kitchen, so its no wonder that it is one of the most important rooms in the house when it comes to resale.  Kitchens that are functional, safe, efficient, modern, and offer plenty of room for storage and entertaining, are extremely desirable for home buyers.
A carefully thought-out lighting plan can be your kitchen's best asset, and thanks to KLUS's innovative products, kitchen lighting has been taken to a new level.  Their LED profiles and LED extrusions, offer the perfect combination of ambient, task, and general kitchen lighting.
Drawer illuminated with the LED MICRO-K Profile; the light automatically turns off when drawer closes.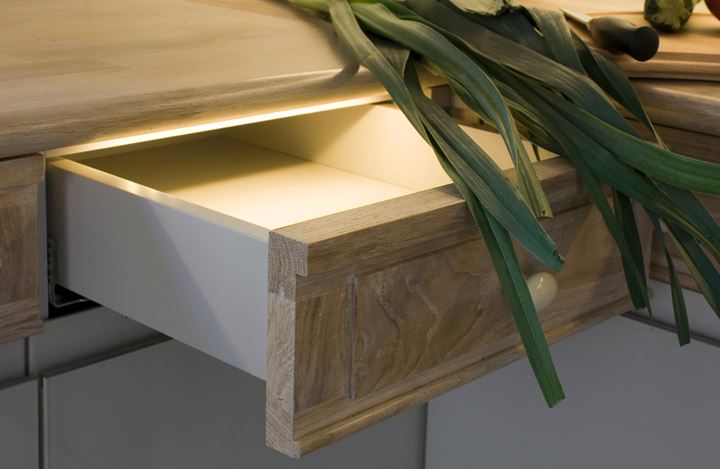 Kitchen cabinet illumination with the use of 45-ALU Profile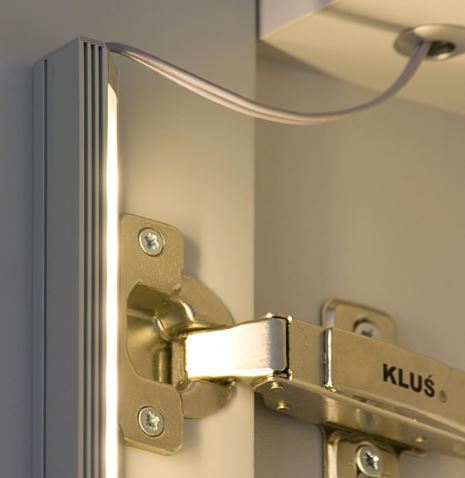 Whether you want your kitchen to serve as a space for entertaining or for just a romantic dining area for two, these LED kitchen lighting styles provide an amazingly beautiful look, feel, and mood in your kitchen with the added bonus of being energy efficient and highly functional.