Based upon customer requests, KLUS has announced two new LED lighting mounting brackets.
Vero Beach, FL, USA – August 29, 2016 — For over 10 years, KLUS Design has been a leader in the LED lighting industry. They've achieved success by creating high quality, beautiful, and functional LED lights, profiles, fixtures, and accessories for almost any residential or commercial application. The designers and engineers at KLUS are always looking for ways to improve upon the three hundred plus products that they offer, which is why, when customers send feedback, they listen.
Product Marketing Manager Zofia Stebnicki commented. "Here at KLUS, we pride ourselves on being a company that consistently meets and exceeds the expectations of our customers. We love getting feedback from our customers, because it helps us identify ways to improve our products and service. When we received numerous customer requests for an adjustable LED profile mounting bracket, our team went to work on a new design. Today we are happy to announce two new products that satisfy those customer requests. The REG-PD and REGIP."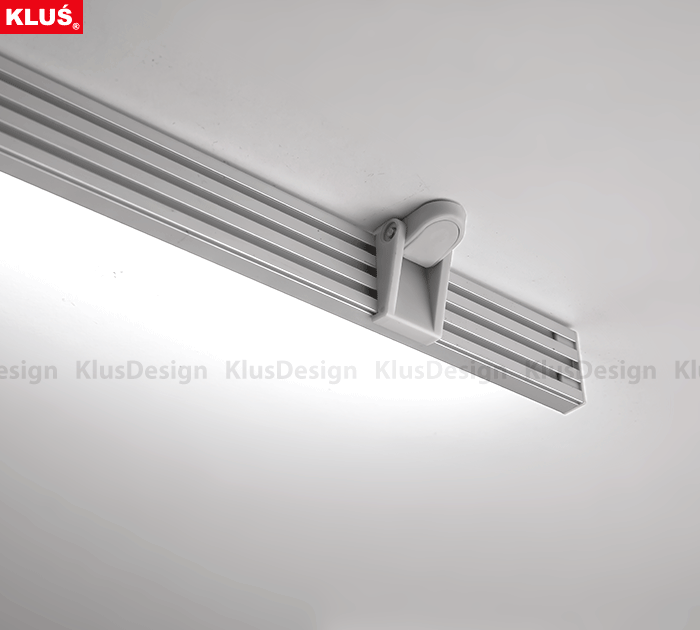 The REG-PD and the REGIP are adjustable mounting brackets that allow the LED beam angles on mounted fixtures to be regulated as desired by the end user. These brackets are mounted to a surface with the use of mounting screws. After installation, mounting screws are hidden behind a removable cover.
The REG-PD adjustable bracket is dedicated for fixtures assembled with use of universal extrusions: MICRO – ALU and PDS4 – ALU.
The REGIP mounting bracket is dedicated for fixtures assembled with the use of architectural extrusions: GIP, GIZA, LIPOD.
About KLUS Design:
Klus LLC is a manufacturer of aluminum extrusion designs and component systems that allow flexible LED circuits into everyday living spaces. KLUS is a worldwide supplier, and has quickly become a leader in the LED extrusion technology industry, and has participated in many building projects throughout the world. KLUS Design is always developing new designs and component systems based on market research and customer feedback.
For more information, please visit http://www.klusdesign.com
Contact Info:
Name: Zofia Stebnicki
Organization: KLUS LLC
Address: 2501 27th Ave, Suite F-10 Vero Beach, FL 32960
Phone: 772-321-2260