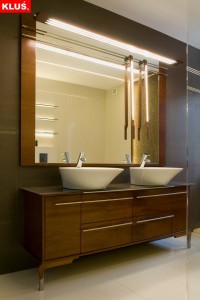 While LED strip lights have sometimes presented a challenge to home decoration, there are now ways to incorporate these type of light in ways that will expand your design possibilities.  Mounting LED strip lights has been made easier than ever before.  These strips can be used both indoors and outdoors with the right kind of accessories.  No matter where you want to use your strip lights, you can use extrusions from KLUS to create unique and efficient lighting options.
Extrusions have both practical and aesthetic benefits.  Not only do they function to connect the light strips to the surface on which you want to apply them, but they also create a finished and stylish look for your light source.  This means you can mount strip lights to any kind of surface such as a wall, shelf, cabinet or other such stable surface.  As with the light fixtures, the extrusions can also be cut to just the length you need.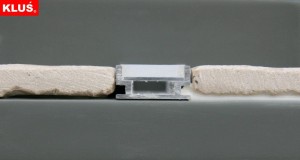 There are also other functional advantages to extrusions.  They are designed to be waterproof, so you can install the LED lights near water outlets.  Not only will this protect the strip lights from accidental contact from water, but it will also make the lights safe for use outside since you do not have to worry about getting the lights wet from rain snow or other forms of potential weather damage.
This means you can use LED strip lights as security lights or even on garage doors so that you avoid any accidents. Furthermore, these lights can also be used to guide in an emergency as well as enhance your landscaping design. You can use these lights in areas you would not get conventional light outlets such as staircases.
Of course, these lights are more than just functional.  If you want to upgrade the look of your home with a modern and contemporary décor, these extrusions work well to enhance your theme or motif.  Even commercial buildings have use for these extrusions when they want to provide unobtrusive backlighting for a display or to enhance an exhibit.  Incorporating LED strip lights does not have to be a difficult task when you have extrusions from KLUS for creative and efficient lighting options.