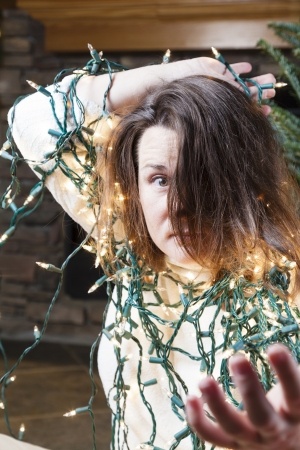 Year after year, many of us go through the same routine several weeks before Christmas.  We pull out those old Christmas lights and start the painstaking process of figuring out which are broken.   Many have finally made the smart choice to ditch those traditional incandescent Christmas lights and replacing them with LED's.   The switch will not only save you energy, but you'll be saving money, time, and headaches for years to come!
In fact, here is a helpful hint:  Instead of throwing away those old lights, you can send them in to Holiday LED's to be recycled in exchange for a discount on LED Christmas lights!
Here are some of the reasons why LED lights are quickly becoming the new standard for Holiday lighting.
They use significantly less energy that any other type of bulb.
They are cool to the touch, which dramatically reduces any risk of fire.
They are not affected by low temperatures
They are extremely durable
They last 25 times longer than incandescent bulbs.
These are the same reasons why LED's are quickly becoming the new normal for all home lighting.  Many homeowners now enjoy that beautiful glow of LED lighting all year long in their kitchens, baths, bedrooms, stairs, home exteriors, and more!
If you're switching to LED lights for the Christmas tree this year, don't stop there! Start replacing those old inefficient bulbs with LED's and enjoy lower energy costs, longer bulb life, and better lighting for years to come.
Here at KLUS Design, we manufacture LED light strips, fixtures, and accessories such as LED extrusions & LED profiles.  Visit our home page to learn more about us.